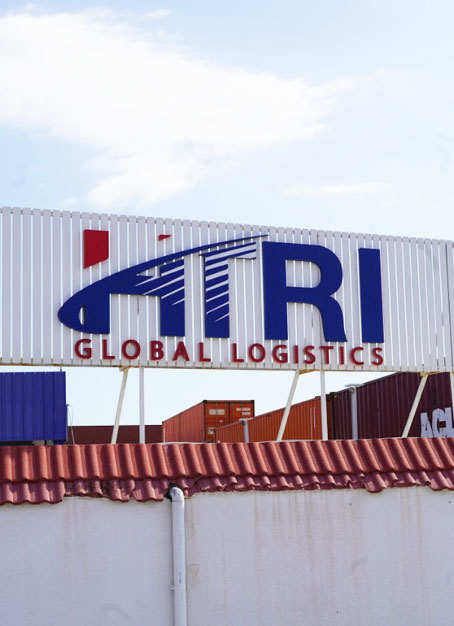 HTRI is a logistics company operating in the field of national and international freight-forwarding. Established in Tunisia in 1997. Thanks to the vision of its founders, it has acquired over time a series of licenses and approvals that allow it today to offer its customers complete logistics services such as: inland transportation, maritime services and air logistics. Also, we store and handle commodity in our bonded warehouse. We handle empty containers and pre-stacking of full containers. Besides, we provide the transit for
international import / export activities. All of this allows HTRI to offer a complete service, covering all phases of international transport by guaranteeing a door-to-door service for our customers.
Our experienced team consists of:

HTRI has adopted a Quality Management System based on International Standard ISO 9001: 2015 to improve our overall performance. QMS helped us to ensure the sustainability of our company and constantly the overall satisfaction of our customers.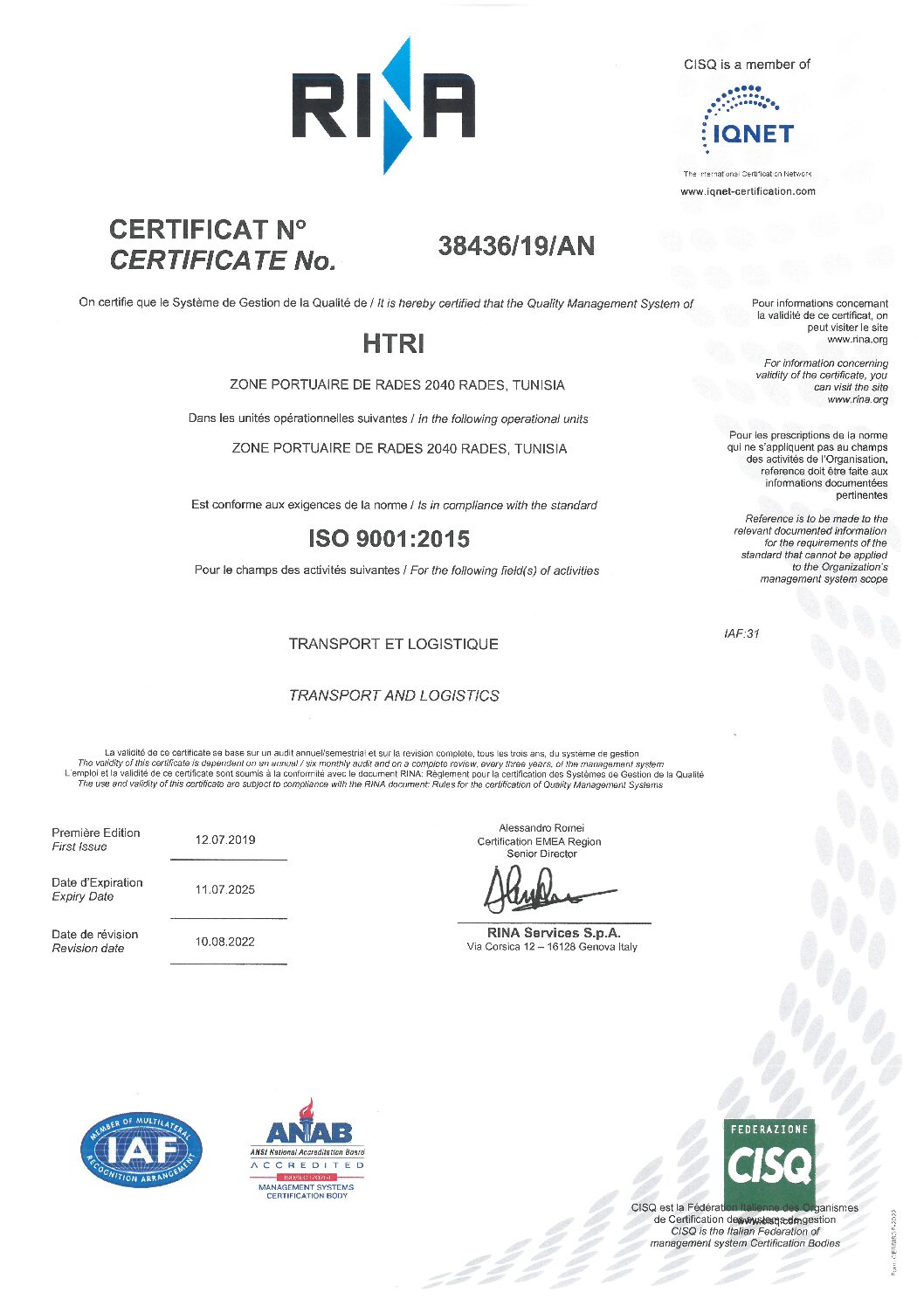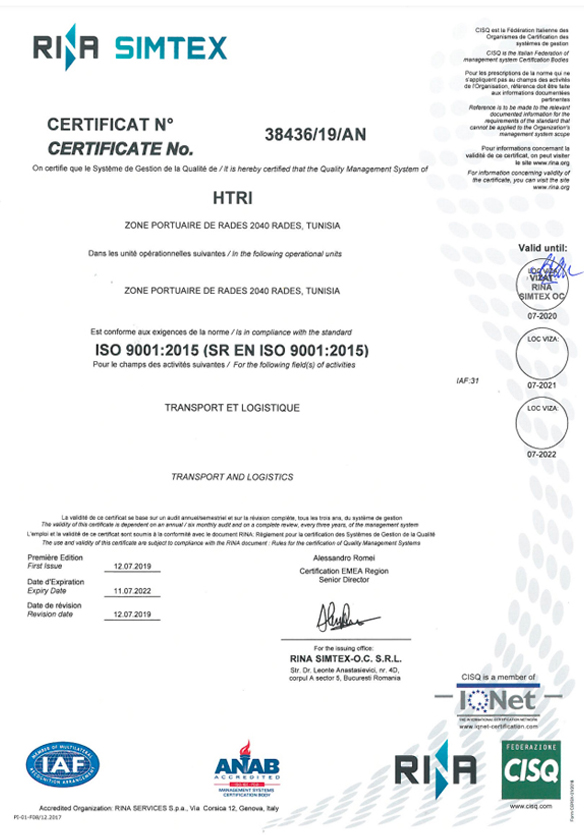 Certificate of Conformity